Recent Posts
91
« Last post by Motordemon on March 25, 2013, 06:08:52 PM »
it was ok not the best.
92
« Last post by Motordemon on March 25, 2013, 06:05:51 PM »
anyone like to play zombies or mw2?!
93
« Last post by Motordemon on March 25, 2013, 06:01:21 PM »
do you camp?
94
« Last post by LeXtruX on March 25, 2013, 04:46:17 PM »
completely off-topic since my fae are everything but my forte... but FeyWatcher... Don't double post, just edit your first post if need be...
95
You are crazy christina, why are you on here
96
« Last post by Redfan45x on March 25, 2013, 08:19:01 AM »
Its another common Christian idea that has been implanted in society today, that all spirits and ghosts must be "evil and out to get you" and Hollywood doesn't help.
98
« Last post by DarkenedMind on March 25, 2013, 02:42:56 AM »
One time in years past, I did accidentally (I think) write 2013, and another this year. Where I wrote both 2019 and 2025, but thought nothing of it. Also, not sure if this ties anything to this, but sometimes while writing, I end up writing words I don't understand, starting by forgetting a letter on one word.
99
« Last post by DarkenedMind on March 25, 2013, 02:30:35 AM »
I don't feel threatened or scared but the black one is much more violent than the white one, which tends to show up in calm, happy, or peaceful moments.
100
The Drew Peterson House
By Barek Halfhand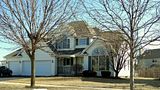 http://i1098.photobucket.com/albums/g363/FoundersHill/The%20Drew%20Peterson%20House/DSC00179.jpg

By now, unless you have been living in a cave you all know the story … national headlines, international intrigue, talk shows, tabloids and even a Lifetime Channel movie featuring Rob Lowe delivering a chilling performance and an uncanny Drew…

All media hype and pop culture sensationalism aside; there are children missing their mothers, parents missing their daughters, sibling missing their sisters …We know the 3rd wife of former Bolingbrook Ill. Police Sgt. Peterson was found dead in her bathtub back in 2004 and he was finally convicted of the murder which was originally considered accidental …in 2007 Drew's 4th and much younger wife; Stacy went missing without a trace leaving her own children and the children of Drew's previous marriage she often cared for …

Drew has received a 38 year sentence in the death of his 3rd wife and will likely never leave prison…thus far he has seen the inside of the Will County lockup, Stateville Correctional Center; where John Wayne Gacy and Richard Speck lived out their last days, the 140 plus year old Pontiac Correction Center and most recently to downstate Chester Ill where a long stretch at the 130 plus year old Menard Correctional Center awaits him … In addition to the decommissioned Joliet Correctional Center; I have also done some work at Pontiac and I can assure you it is not a pleasant place by any stretch of the imagination …

I was spending an extensive amount of time photo documenting the Queen of Heaven Cemetery/Mausoleum (Marian Apparition site) in Hillside Illinois back in late 2007 when they exhumed the body of Kathleen Savio … I didn't witness the actual task but distinctly remember how unsettling it was to see the TV vans set up across from the cemetery gates with cameras and lights focused on the darkness beyond and the reporters and crew nowhere in sight... the images of that sodden white coffin getting hoisted out of the ground on the news over the next few days evoked a visceral reaction from the public collective that reminded us all that a cool, calculating, cerebral killer can live amongst us largely detected …

Stacy has yet to be found but the once smiling, vibrant Kathleen has somberly returned to her dirt smeared box in the cold earth …"I told you the bastard was going to kill me!" ….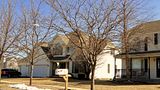 http://i1098.photobucket.com/albums/g363/FoundersHill/The%20Drew%20Peterson%20House/DSC00180.jpg
http://i1098.photobucket.com/albums/g363/FoundersHill/The%20Drew%20Peterson%20House/DSC00178.jpg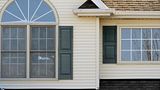 http://i1098.photobucket.com/albums/g363/FoundersHill/The%20Drew%20Peterson%20House/DSC00177.jpg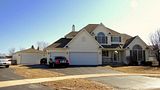 http://i1098.photobucket.com/albums/g363/FoundersHill/The%20Drew%20Peterson%20House/DSC00175.jpg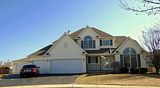 http://i1098.photobucket.com/albums/g363/FoundersHill/The%20Drew%20Peterson%20House/DSC00174.jpg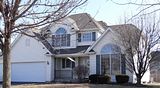 http://i1098.photobucket.com/albums/g363/FoundersHill/0173-0.jpg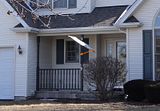 http://i1098.photobucket.com/albums/g363/FoundersHill/0173-1.jpg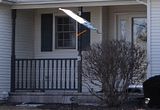 http://i1098.photobucket.com/albums/g363/FoundersHill/0173-2.jpg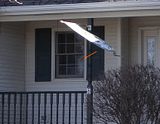 http://i1098.photobucket.com/albums/g363/FoundersHill/0173-3.jpg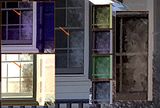 http://i1098.photobucket.com/albums/g363/FoundersHill/0173-4.jpg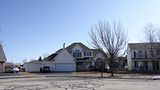 http://i1098.photobucket.com/albums/g363/FoundersHill/0176-0.jpg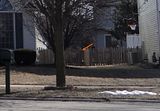 http://i1098.photobucket.com/albums/g363/FoundersHill/0176-1.jpg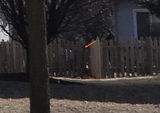 http://i1098.photobucket.com/albums/g363/FoundersHill/0176-2.jpg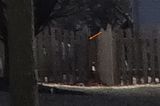 http://i1098.photobucket.com/albums/g363/FoundersHill/0176-3.jpg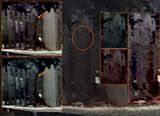 http://i1098.photobucket.com/albums/g363/FoundersHill/0176-4.jpg